Wilk4: Website Design and Development by Jeff Wilkinson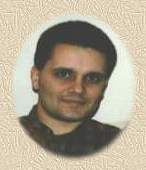 Since '96, I have developed, maintained and expanded a number of websites. I am able to offer website design, development and maintenance services for hire.
As you can see from my prior work, I am experienced and diligent in creating and maintaining high-quality sites, where quality is not determined by the use of the latest gimmicks, but by good design, useful and up-to-date content, quick downloading, cross-browser compatibility and attractive layout.
But, probably more important to you, I work hard for my clients and I listen well. I'm used to clients who know either a lot or nothing at all about creating websites and I'm glad to explain, teach, discuss or listen as needed. I'm not a web-jerk who will tell you what you have to do or how your site must to be designed, though I will advise you to help you achieve your goals for the site. Together we'll work out a site for you that works, that looks attractive, that you like, and that your visitors (from techies to customers to your mom) will find useful and easy to use.
And, you'll decide what you can afford. I charge by time-worked, on reasonable hourly rates. I can help you get set up with inexpensive yet reliable webhosting, and with inexpensive features for your website's needs.
I'm also available for hire to help with smaller tasks, such as small site design, maintenance of existing sites, development or debug issues as well as for ASP programming and debug. I'm available individually or as part of a team with others as needed.

Resume or references are available upon request.
Comments, questions or job offers are always welcome.
--- Jeff Wilkinson ---
Background Details:
Website creator, developer, maintainer and webmaster
Proficient in the use of current web technologies.
Experienced in design, layout, creation and maintenance of websites.
Knowledgeable in the theory and practices of design to create websites which are compatible, usable, navigable, maintainable and useful to varied user audiences.
Experienced in the design of dynamic websites using Active Server Pages (ASP) and databases
Experienced in the long-term maintenance and growth of websites.
Involved in testing and volunteer support for the Homesite HTML editor through the forums, alpha and beta testing and my Asp4Hs/Php4Hs site. Volunteer member of Adobe Community Experts for HomeSite. (formerly known as Team Macromedia) (bio)
Involved in improving the popular open source ASP database administration application, 2eNetWorX TableEditoR, where I am head of the release revision team at the moment.
Author of a popular resource, the CPC Website Ministry FAQ, a unique guide and discussion concerning development of church or ministry websites.
Masters of Engineering Science in Computer Science; Loyola College
Bachelors of Science in Electrical Engineering; Widener University
Full-time digital electronics design engineer specializing in hardware design for embedded processors.
Disclaimer: Please don't judge my skills or sense of design too much from this site.
I know it desperately needs a redesign but it's been low on the priority ladder lately.
Instead, please consider recently designed sites such as:
BroccoSprouts, Hortico, Headhuggers or Larry Jones Illustration.