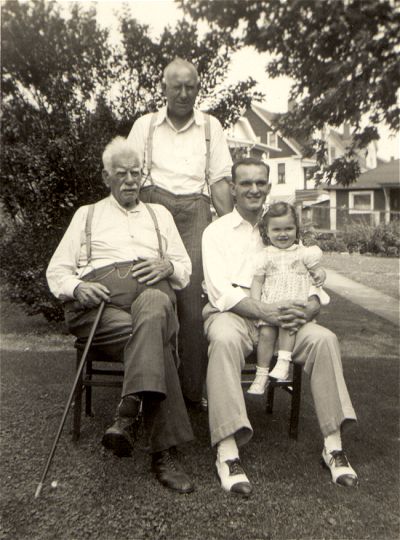 Here are 4 generations of grieves. From youngest (right) to eldest (left):

Donna Lee Grieve

her father, Victor Lowell Grieve
(12/10/1916 - 7/5/1969)

his father Lucien Doty Grieve
(2/12/1891 - 8/17/1949)

and his father George Grieve
(4/17/1851 - 1/21/1944)

Photo taken approximately 1943 in Lucien's back yard.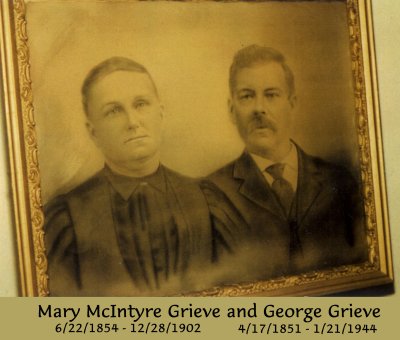 Mary McIntyre Grieve and George Grieve
MMG (6/22/1854 - 12/28/1902)
GG (4/17/1851 - 1/21/1944)

Photo from Annajean Grieve Schmidt.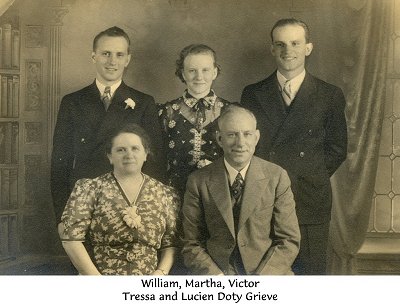 Lucien and Tressa Grieve and their children,
William, Martha and Victor
Date of photo is unknown.
Presumably it was a few years before 1939, when Victor married Naomi.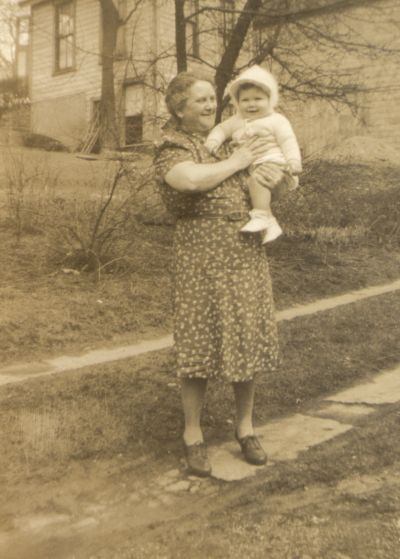 Tressa Elizabeth Smeltzer Grieve
(2/20/1889 - 9/14/1971) and her grandson Robert James Grieve

Photo taken end of 1943 or early 1944 in their back yard at Manor, PA.

Tressa was married to Lucien Doty Grieve on June 10, 1914 in Westmoreland Co. Pa.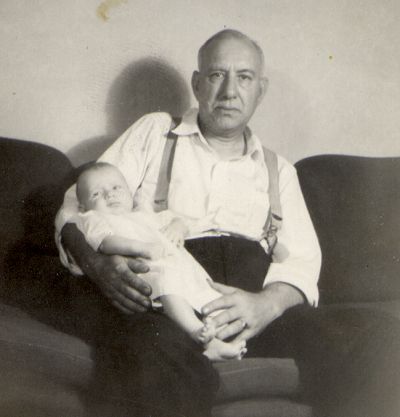 Lucien Doty Grieve holding his granddaughter Donna Lee Grieve

Photo taken late 1940 or early 1941.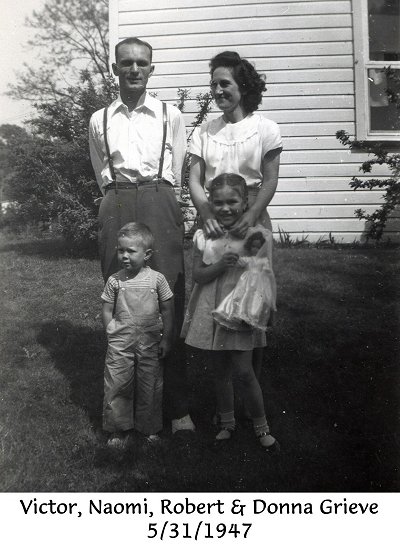 Victor and Naomi Grieve and children, Robert and Donna
Photo taken on 5/31/1947.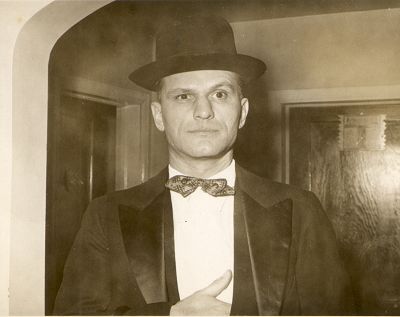 Victor Lowell Grieve
Photo taken late 1940s or early 1950s.
"Photo of my Father as a minstrel show Emcee. When Berry and I were doing dance shows, Daddy was sometimes Emcee..... Obviously this one was posed, and not part of a show." -- Donna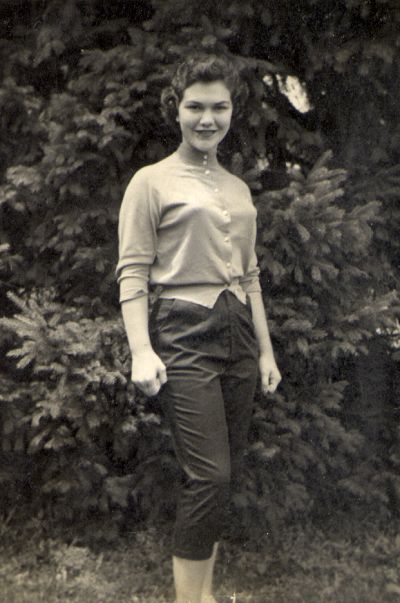 Donna Lee Grieve
18 yrs old.

Photo taken about 1958

(yes, even my mom was a teen-ager once ;-)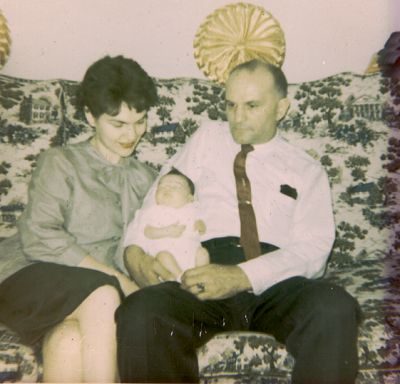 Donna Grieve Wilkinson, Jeff (me) and Victor Grieve
Photo taken 4/1965
From what I've been told, my grandfather wasn't at all uncomfortable holding me as he looks here... I was his first grandchild and he'd take me into town and walk around so people would congratulate him. ;-)